At Fleming's, we've been processing Wild Game for over 50 years and aren't looking to stop anytime soon! We are hunters and we know the importance of clean, quality, fast and fresh processing.
With two locations to serve our customers, Fleming's has over 50 years of experience in processing game and taxidermy. We are proud to be one of few processing companies who accept orders on Sundays during deer season and process all orders individually. When it comes to quality and taste, we are sure to be a bullseye!
Wild game processing services include White Tail & Mule Deer, Elk , Hogs & Exotics. (Available at both Lake Conroe and Lake Livingston locations)
Domestic game processing services include Cattle, Pigs, Goats, Sheep. (Available at Lake Livingston location ONLY)
Our Lake Conroe and Lake Livingston locations are both open all year long. During the off-season, give us a call to set an appointment.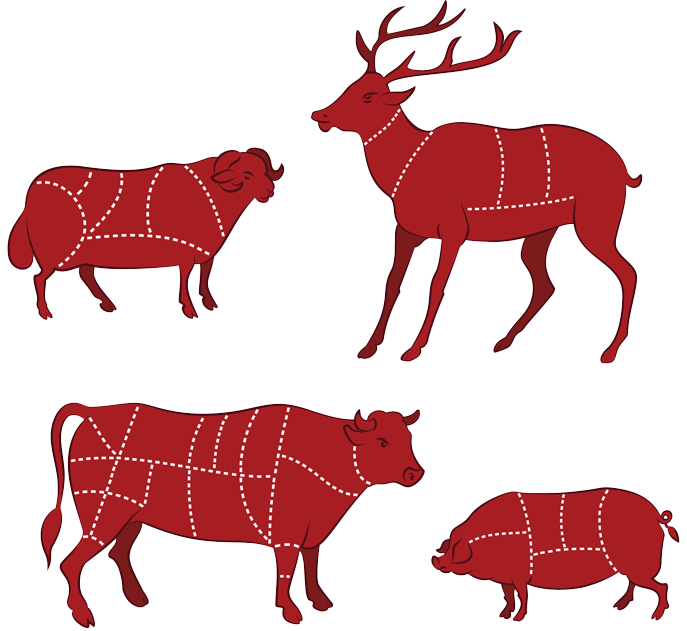 At our Lake Livingston Facility, we are now processing and selling Cattle. Pricing is determined by market price and processing fees. Call us today to see how we can reduce your family's meat cost by nearly 40% and get much better quality.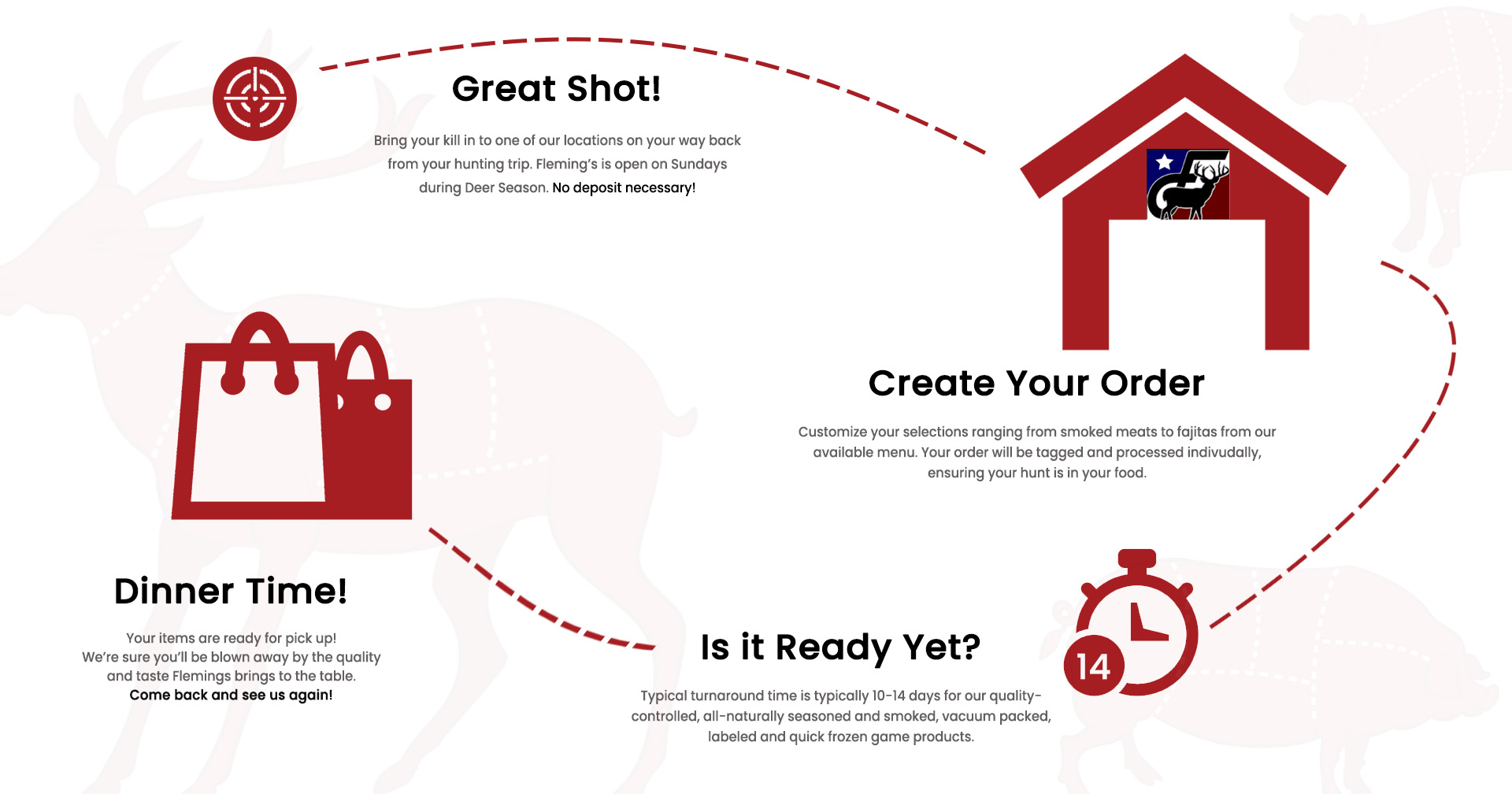 All Game Stored at 34° F Prior to Processing

All Orders Quick Frozen & Vacuum Sealed

Only USDA Inspected Fresh Products Used
Fleming's is proud to be one of the few processing companies to accept drop-offs and orders on SUNDAYS during the deer season: Oct 30th – Jan 15th, from 2 pm – 6 pm, just as you return from your weekend hunting trip!